Yeh Rishta Kya Kehlata Hai is one of the most watched TV shows in the country. Harshad Chopda and Pranali Rathod play the leading roles with Karishma Sawant, Paras Priyadarshan and others in key roles as well. The story revolves around Akshara, Abhimanyu and Aarohi alongside family members Goenkas and Birla. While Pranali is paired with Harshad on screen, recently Karishma was paired with Paras who plays Neil, Abhimanyu's younger brother. The drama is at its peak as Aarohi and Neil are back at Birla Mansion. Aarohi drives a wedge between Akshara and the rest of the Birla family members. AbhiRa gets all the love with the gray shadow characters gets the hate, especially Karishma Sawant's Aarohi.
Yeh Rishta actress Kya Kehlata Hai receives hate message in DM
Karishma Sawant took to her Instagram handle and shared some screenshots and also wrote a heartfelt note on receiving a hate message from the child. It turns out that Karishma received a DM in which a young Yeh Rishta Kya Kehlata Hai fan called her a psychopath and abused her as well. The girl criticized her for justifying the character of Aarohi and also called her a self-obsessed psychopath. It seems that the young fan hates Aarohi because of her character and she also attached this hatred to Karishma. Karishma Sawant often makes headlines in Entertainment News as Aarohi gets hated for his deeds on the show.
Karishma Sawant writes a note on receiving a hate message
Karishma Sawant aka Aarohi checked the account of the person who had sent her disgusting messages and was shocked to see a young child sending her hateful messages. She shared a screenshot of the child's photo from her account and wished him well soon. Later, Karishma wrote a heartfelt note saying she waited and thought before posting the DM and photo. However, she says, "no matter how hard it may be, but addressing the bitter truth of our society, especially when it comes from the younger generations, can never be wrong."
Karishma said it is also the responsibility of parents to know and prevent their children from being on the apps they are allowed to, which would eventually stop shameless cyberbullying.
Check out Karishma Sawant's Instagram stories here: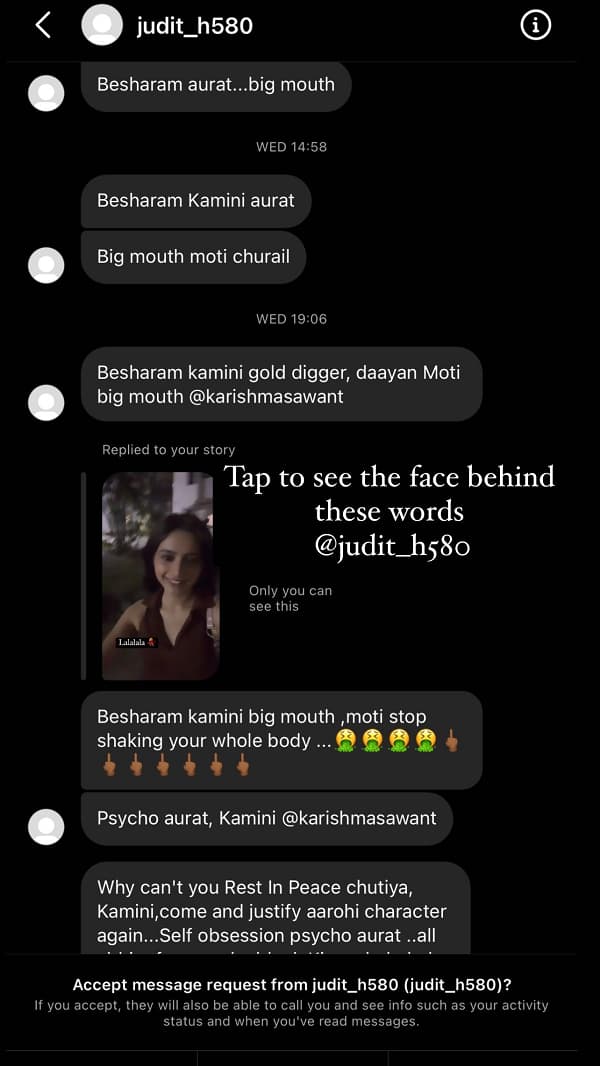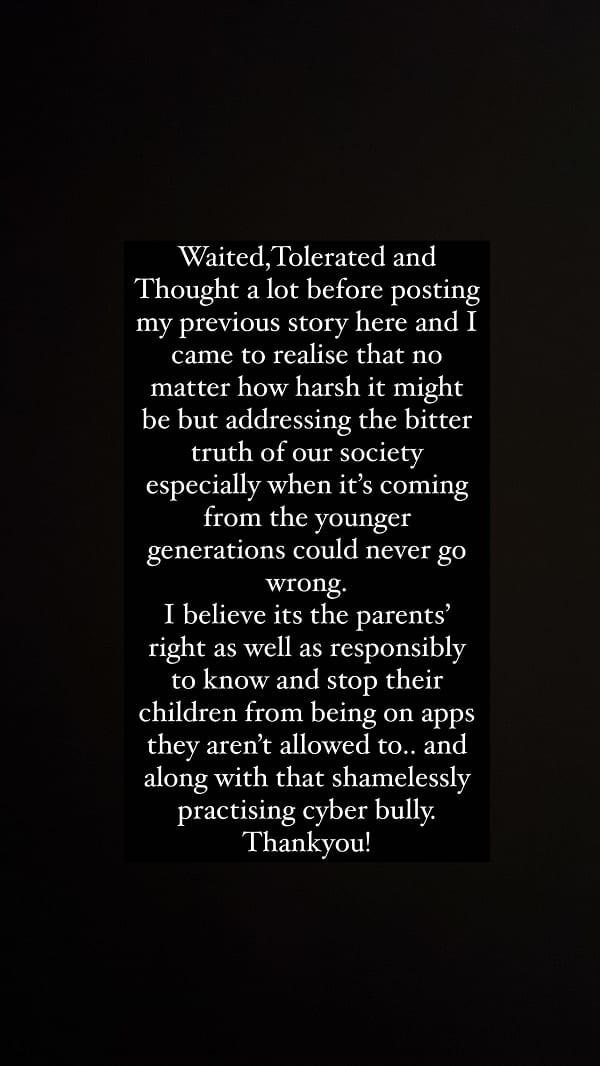 Karishma also shared the flip side of her acting journey saying that she also gets a lot of love. Here is her recent Instagram Story: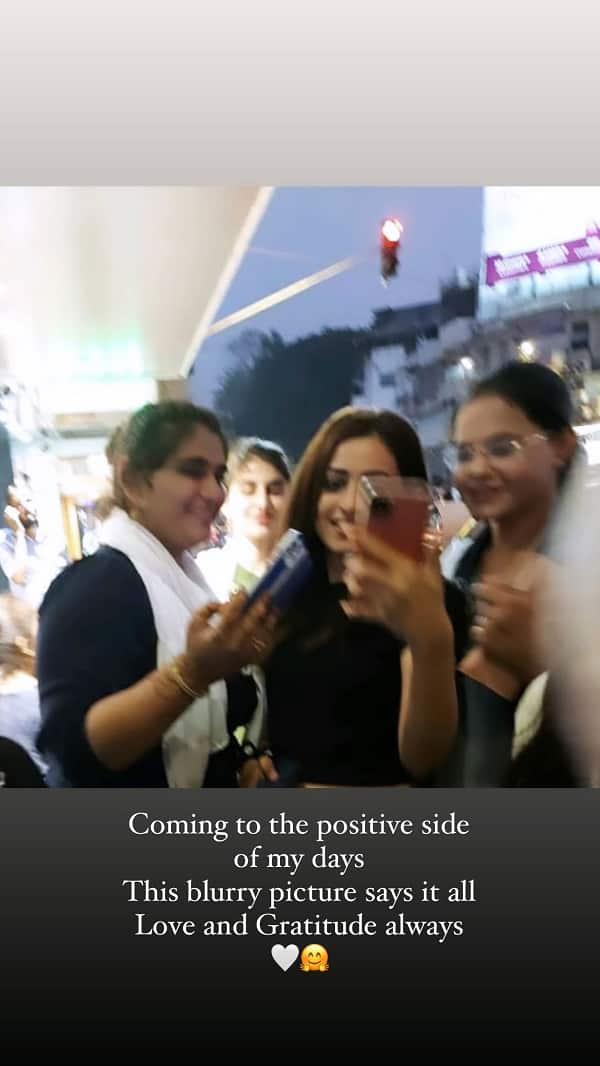 Earlier, in one of her interviews, Karishma Sawant talked about online hate. Karishma said she understood people hated her for the character and said her only goal was to improve her art. In the next episode of Yeh Rishta Kya Kehlata Hai, we will see Aarohi planning a plot against Akshara.